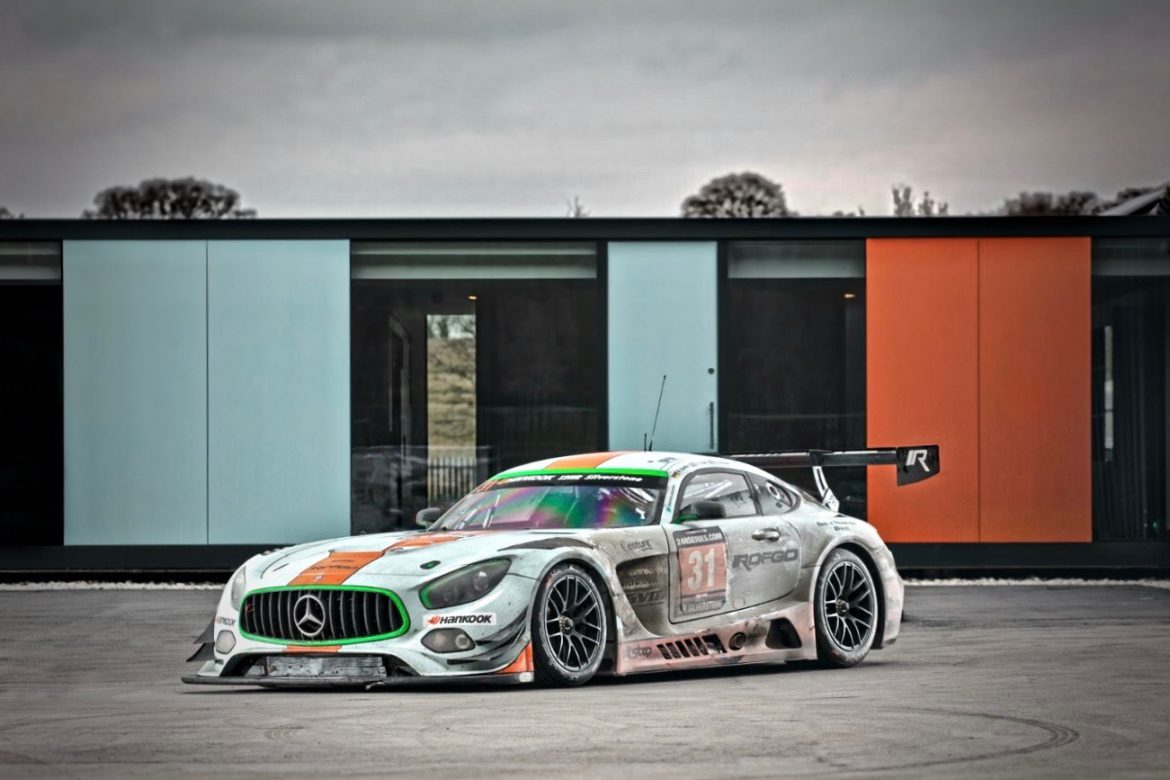 The close relationship between Gulf Oil International and ROFGO has recently become formalised by way of a new partnership agreement between the two operations.
ROFGO, founded by Roald Goethe, includes the globally renowned ROFGO Collection of Gulf Cars; ROFGO Racing, the team that successfully runs historic Gulf Cars in the most prestigious events around the world and the front running Mercedes AMG GT3 car that competes in modern global endurance events as well as leading historic and competition car dealers Duncan Hamilton ROFGO.
The ROFGO Collection is housed in a stunning purpose-built park location in Hampshire, one hour south of London. The same premises also house the team's race preparation facility – shown here with the ROFGO Mercedes AMG pictured outside, after the team's victory in the Silverstone 12 Hours – as well as the Duncan Hamilton ROFGO showroom.
Roald Goethe and Gulf Oil International are excited to announce that going forward ROFGO will be recognised as the ROFGO Gulf Heritage Collection.
Gulf partners, TAG-Heuer, have also signed an agreement with ROFGO and will showcase a number of TAG-Heuer watches that are period-relevant to the collection's cars at ROFGO Park. Likewise, Gulf will supply both the ROFGO Collection and ROFGO Racing with the relevant lubricants for their needs, including Gulf's Classic lubricant range.
The ROFGO Collection continues to grow and it recently acquired one of the Gulf BMW Road Racing team bikes that were ridden so successfully by Davo Johnson on Gulf's debut in the Isle of Man TT this year.