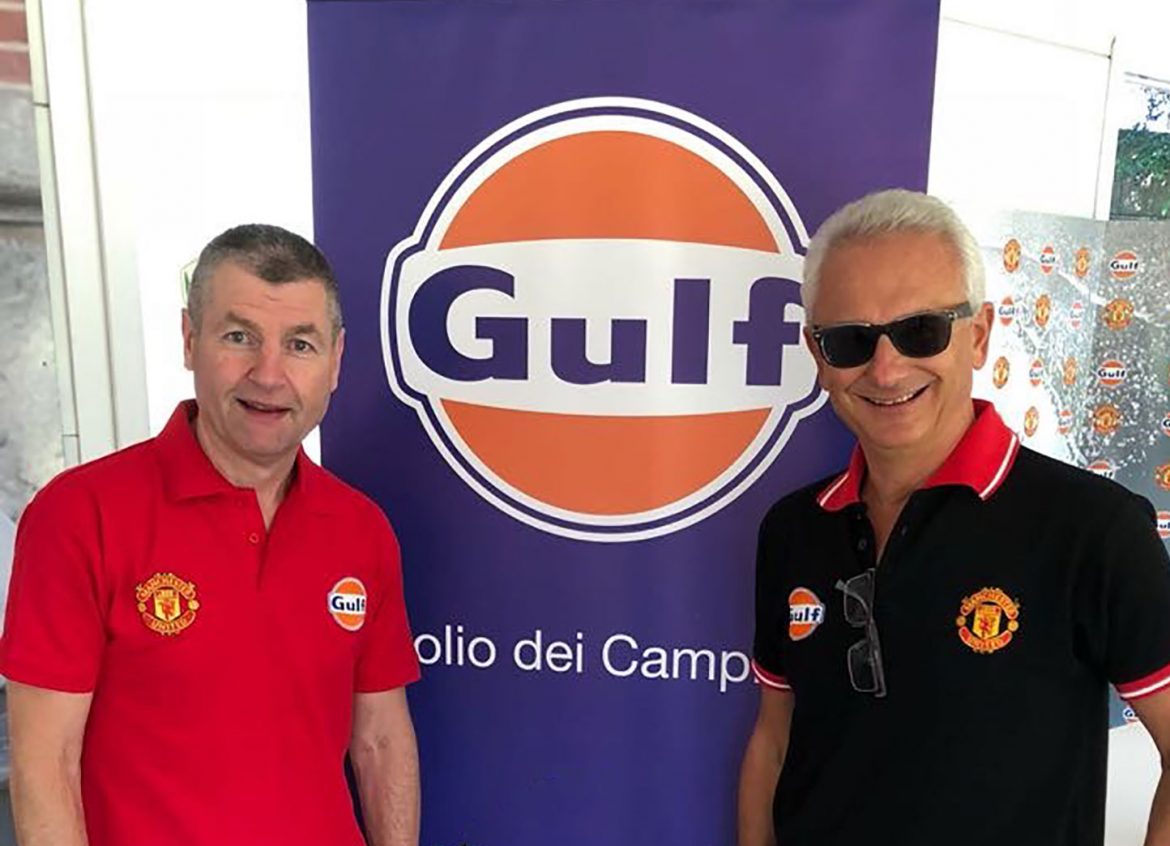 Gulf Oil Italy welcomed Manchester United Ambassador, Denis Irwin, to one of its recent soccer camps, in association with Italian distributor, SIFRA.
The former Republic of Ireland international, who spent 12 seasons under the guidance of managerial legend, Sir Alex Ferguson, and won many trophies during his playing spell at Old Trafford, was on-hand to demonstrate drills for the young players, including the Gulf Zig-Zag Challenge, which requires players to dribble around empty Gulf fuel containers, before handing out souvenirs and posing for photographs with the rising stars.
The soccer camp was one of two events held in collaboration with Manchester United; the other was a soccer school in partnership with fellow Italian distributor, Cuneo Lube.
Ta e-poštni naslov je zaščiten proti smetenju. Potrebujete Javascript za pogled.