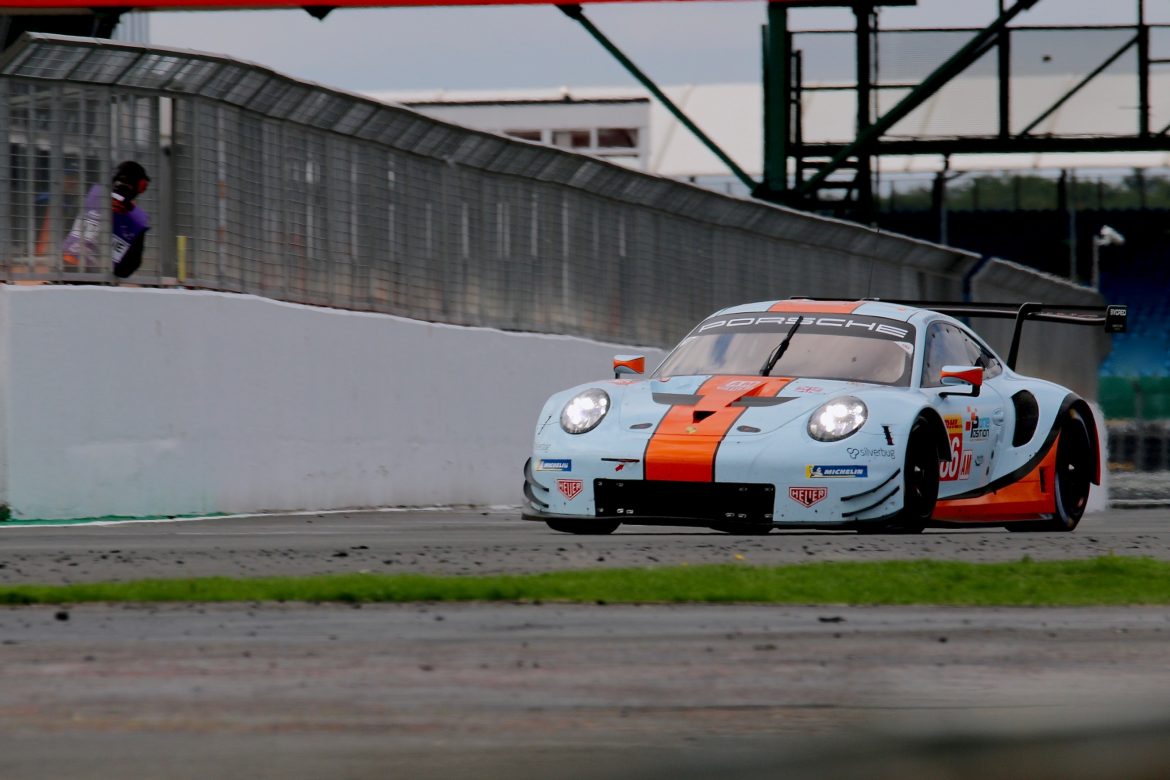 Gulf Racing UK returned home in August, as the World Endurance Championship headed to Silverstone for the third round of the season.
In what is one of, if not THE most important rounds of the season for the Milton-Keynes based team, thousands of spectators packed the grandstands on a sun-drenched afternoon at the historic circuit to see the local team in action as part of a huge weekend for sportscar fans that also included a round of the European Le Mans Championship.
During what was an extremely tight and competitive weekend in the LM GTE Am class, driver and team owner, Mike Wainwright (below), along with fellow racers, Alex Davison and Ben Barker, completed 167 laps and finished 6th in class and 22nd overall.
The team will be hoping for their first podium finish of the nine race WEC SuperSeason, when the series returns to action on the 14th October in Fuji, Japan.
Meanwhile, sticking with Silverstone, Gulf Retail renewed its agreement as the official fuel partner to Silverstone Circuits in June, providing the world-renowned motor racing venue with its full requirement of fuels, including a range of premium and racing fuels, as well as heating oils and generator fuels.
Twitter: @Gulf_Racing or Facebook: Gulf Racing