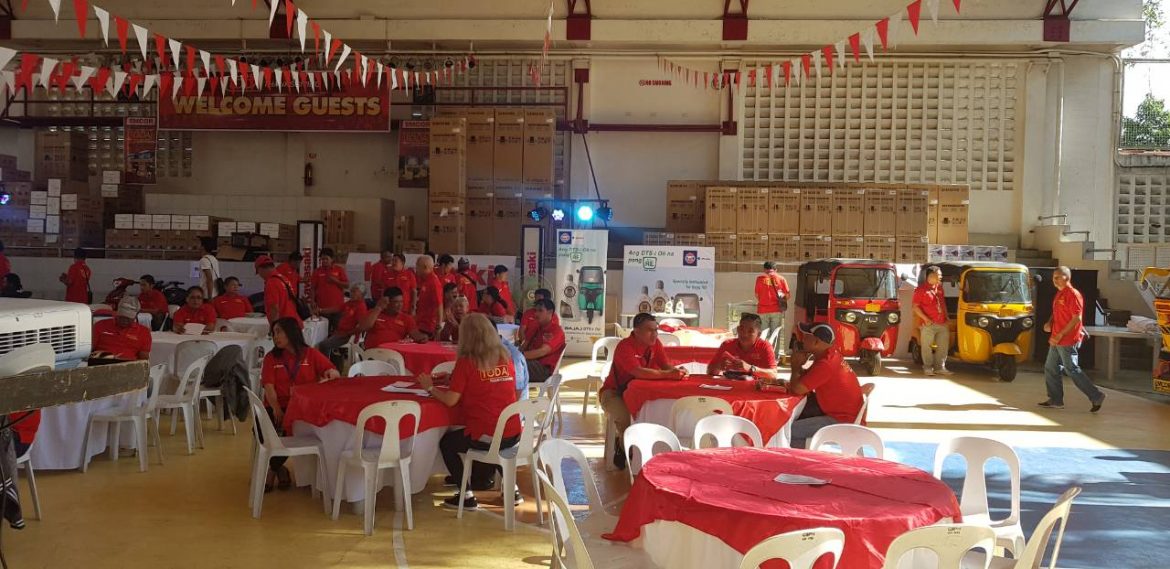 Gulf and Filipino distributor, Emcor, recently hosted a 'thanksgiving' party to encourage tri-wheel drivers in the Philippines to switch from their usual tri-bikes to Gulf-lubricated Bajaj REs.
Held in Davao, the third most populous metropolitan area of the Philippines, drivers from the Tricycle Operators and Drivers' Association (TODA) were invited to check out the latest Bajaj RE models and to understand the benefits of the tri-bikes, all using Gulf-manufactured Bajaj Genuine Oil.
Gulf and Bajaj Auto Limited signed a deal in October 2016 for Gulf to supply Bajaj with manufactured and blended lubricants via Bajaj's dealer network.
At the time of signing, it was Gulf's first OEM venture in the two-wheeler market, but, with the blossoming of the partnership it has now stretched into the three-wheel sector.