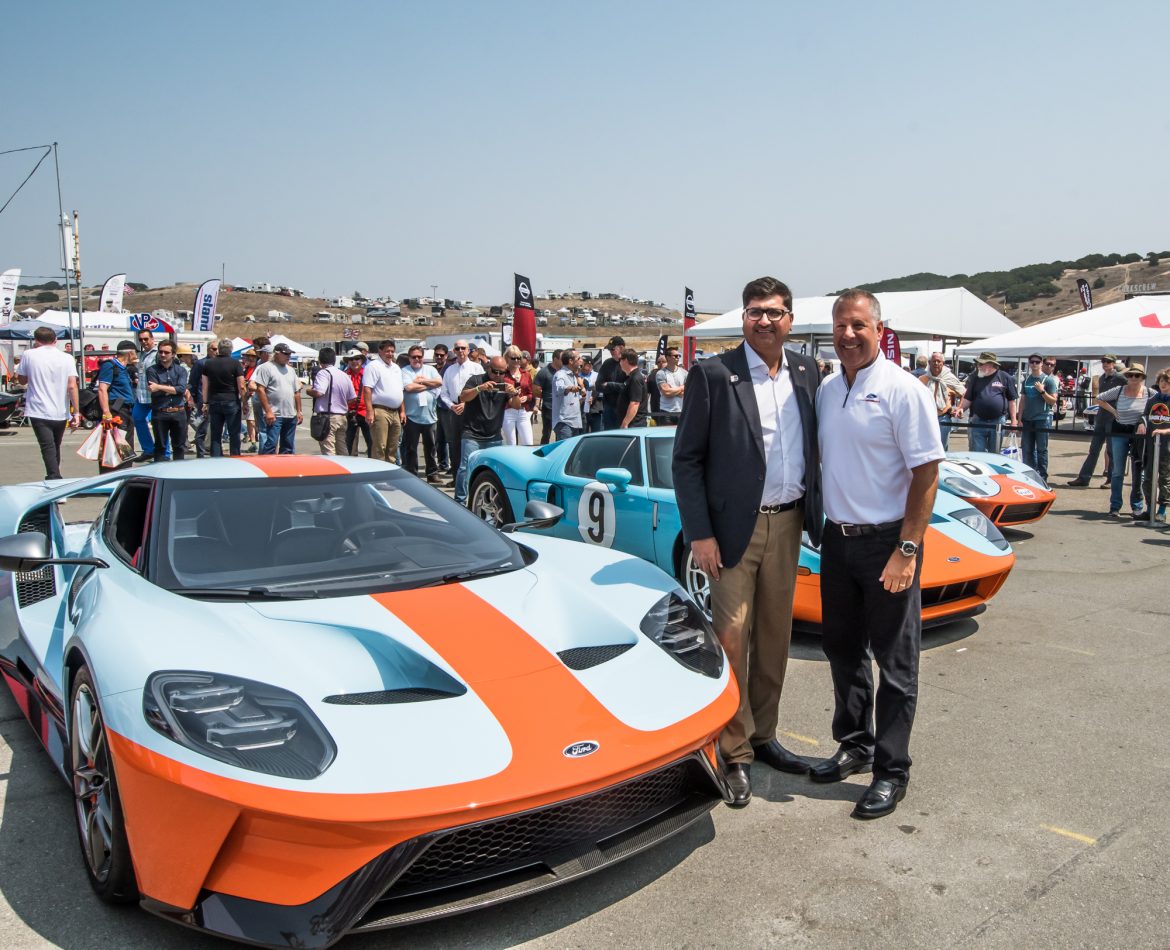 Ford and Gulf have partnered up in a tribute to the 1968 and 1969 Le Mans race winner by producing a new Ford GT – the '68 Gulf Heritage Edition.
The new machine represents the first time that a lubricant brand has ever partnered with a major global OEM Vehicle manufacturer, to produce a global production road car.
The car was launched to a large gathering of international media by Gulf's Ravi Chawla and Ford's global second in command, Joe Hinrichs (both of whom are pictured above) at the recent Monterey Historic Week. A special Gulf Today edition will follow soon, as Gulf prepares to welcome the first official Gulf Heritage Ford GT outside of the USA, which is being made available for Gulf use over the coming year.
For more details in the meanwhile, contact
Ova e-mail adresa je zaštićena od spambota. Potrebno je omogućiti JavaScript da je vidite.