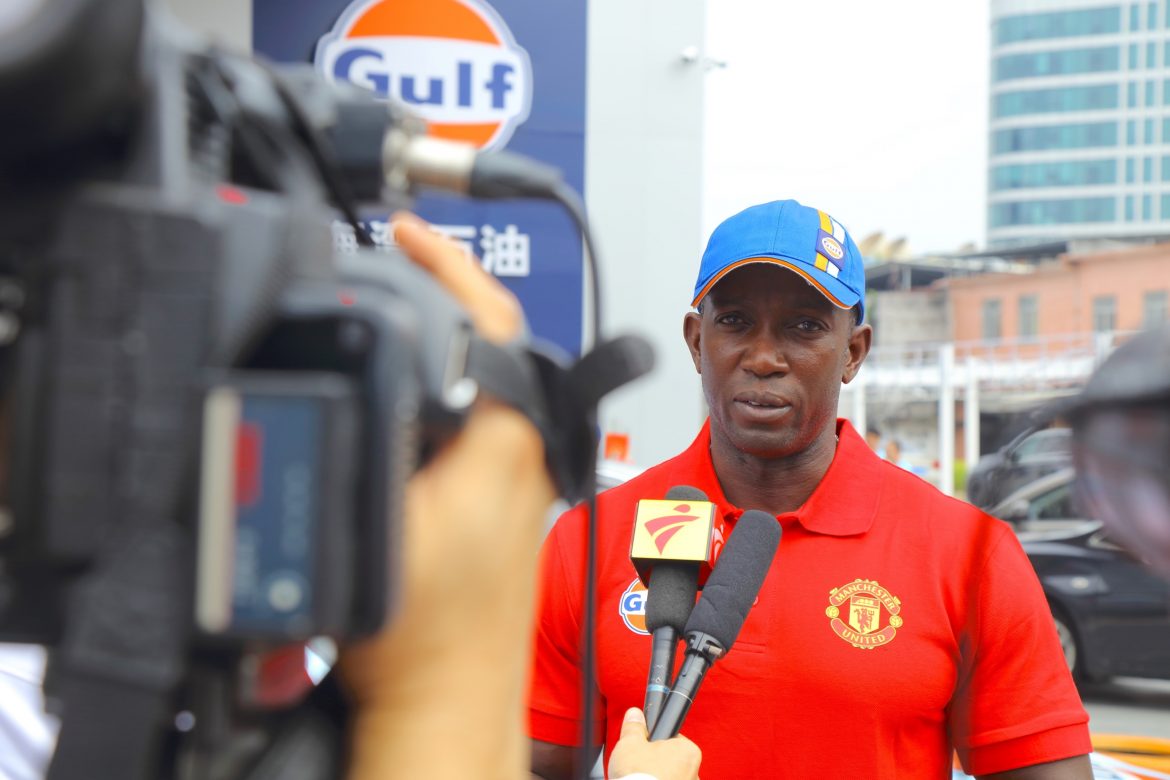 Gulf's first service station in China is open for business after a glittering unveiling ceremony in Guangzhou.
Alongside key executives of our retail partner, Beibei Energy, several Gulf officials, including Tobias Tasche, Vice President of Operations and Technology, and Arthur Liu, General Manager of Gulf Oil China, cut the ribbon.
This pivotal milestone for Gulf was also supported by Manchester United legend, Dwight Yorke, whose attendance illustrated the special relationship that both brands have and the commitment to further improving business in China.
The new fuel retail network is the next logical step for Gulf Oil China following the huge growth in lubricant sales over the previous two years and the rapid expansion of Gulf's distribution network.
The site in Guangzhou is the first of what Gulf expects to be between 1,000 -1,200 Gulf-liveried stations to open in China in the next decade.