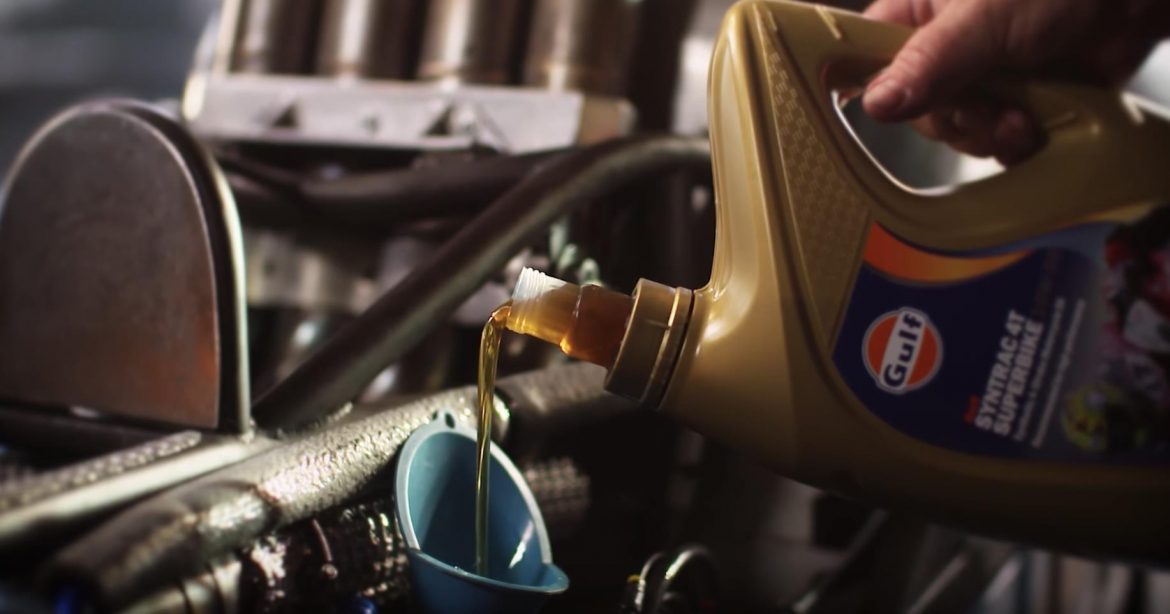 Gulf Sport talks to the newly-crowned European Motorcycle Top Fuel Drag Racing Champion, "Fast Fil" – Filippos Papafilippou – about what has been a memorable first season in the top flight of two wheel drag racing and how partnership with Gulf means more than just a beautiful paint job…
Q – Firstly, many congratulations on the victory. How does the title 'European champion' sound?
FP – It sounds absolutely great and it is an awesome experience! I have won events in the past or ended runner up, but my best overall championship place was few years ago ending in 3rd place behind Ian King and Rikard Gustafsson. For me the great achievement is not only winning the title, but how we worked together as a team with our fantastic partners and achieved so much in such a short period of time – and in one season, my maiden one on a nitromethane fuelled Top Fuel Bike.
Q – You took over the reins of a 10-time European champion – did you feel the pressure of taking over from Ian?
FP – I took the reins of from one of the greatest achievers ever in drag racing motorcycle history across the globe. I mean 10-time European champion? Only a very few people that have great drag racing knowledge know how difficult this is to achieve. Regarding pressure taking over from Ian, I would say yes there is some pressure on me to perform to the usual King Racing standards, but together we all managed to achieve the results again this season and continued the success of the team even quicker than we all expected. So pressure relieved to some extent now!
Q – What's the next aim for you?
FP – Stay focused, determined and safe above all. Further Championship wins and records will come as long as we all stay focused, determined and respectful to the awesome Gulf Oil Top Fuel motorcycle.
Q – Finally, Gulf Oil Drag Racing has racked up another championship – how important is Gulf to the success of the bike?
FP – In order that a machine can produce 1500HP consistently and reliably over a race weekend the oils and lubricants used must be the best in class. As Ian owns the company (Puma Engineering) who produce the most powerful motorcycle engines in the world and supply most of the Top Fuel Motorcycle teams across the globe he had found that Gulf Oil products were remarkable in their properties and were a class apart from many others.
The team has been proud to partner with Gulf in their race endeavours and looks forward to continuing their collaboration and shared passion for motorsport in the future.