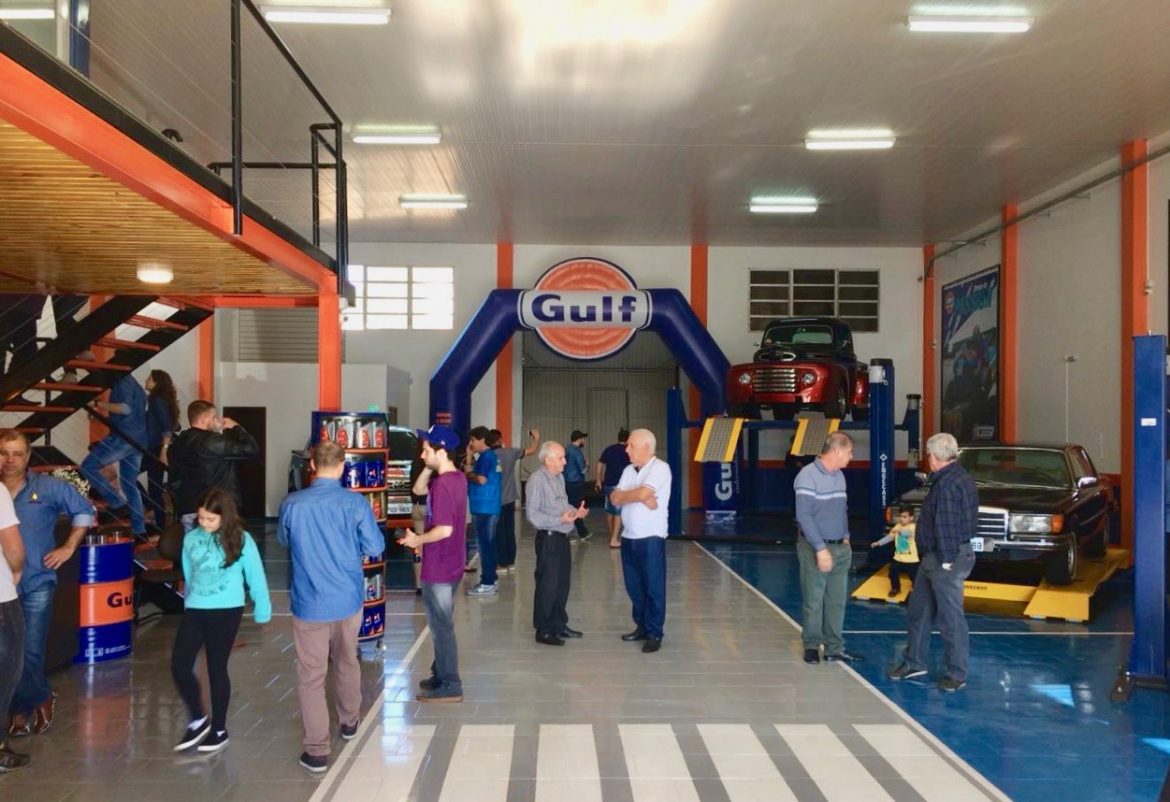 Gulf in Brazil have just attended the launch of a new exclusive Gulf workshop in the city of Casvavel-PR, in the south of the country.
Gulf distributor SS Lubrificantes' opening featured hot rods and classic cars as well as a host of impressive Gulf inflatables in the beautifully kitted out building.
From the front of the building, through the reception to the customer lounge area, everything is kitted out with Gulf themed furniture and the huge posters and blue and white pillars and ramps reinforce the Gulf brand wherever the customer looks.
Weines Moura: Ova e-mail adresa je zaštićena od spambota. Potrebno je omogućiti JavaScript da je vidite.