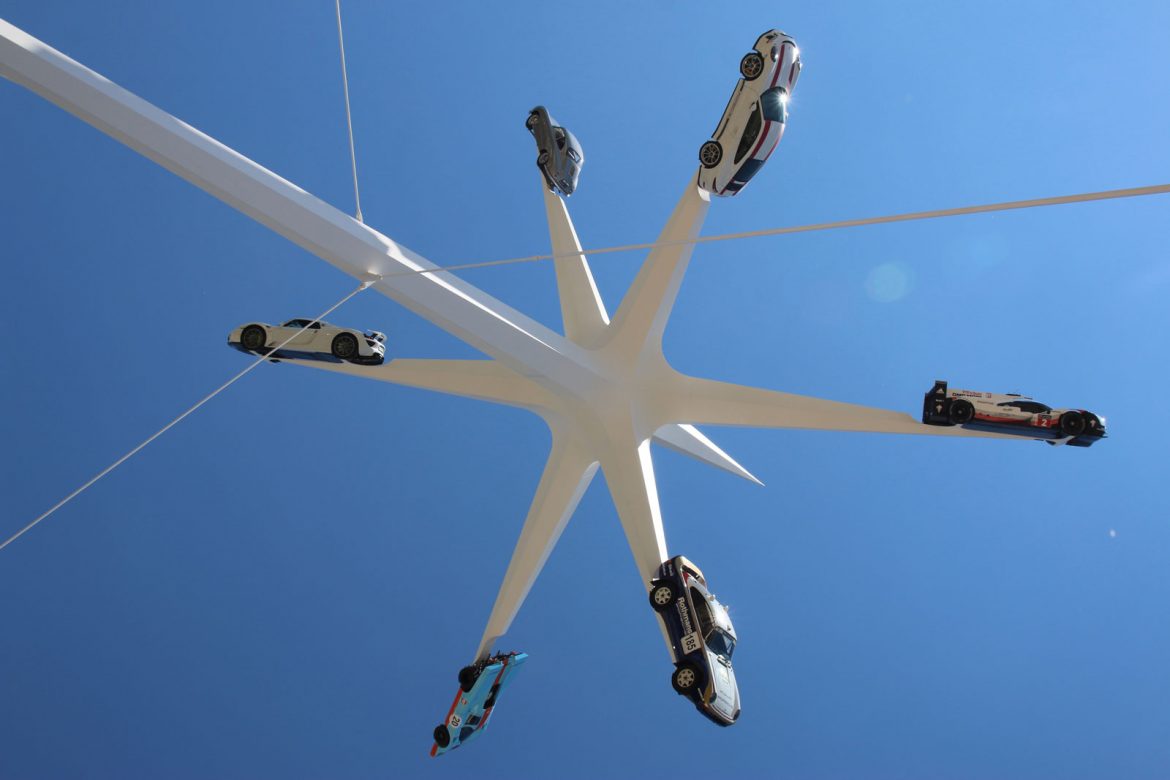 Visitors to this year's 25th running of the Goodwood Festival of Speed, witnessed Gulf soaring to new heights at what has become one of the world's top motoring festivals.
The signature piece of the Festival is always a construction that soars into the air in front of Goodwood House itself. With this year being Porsche's 70th anniversary as a constructor, the Central Feature displayed several iconic Porsches, including the Gulf Porsche 917, suspended on a structure that was the height of Nelson's Column in London's Trafalgar Square (52 metres!).
A Gulf 917 also featured in demonstration runs up the Goodwood Hillclimb course, as did the spectacular Gulf Dragracing bike – the world's most powerful motorcycle – with which pilot, Ian King, provided a series of ultra-smokey, loud burnouts, much to the delight of the crowd.
McLaren also featured one of the increasingly iconic long tail Gulf-McLaren F1 GTRs on its stand, the car as ever proving extremely popular amongst the 150,000+ visitors over the duration of the event.